Slam dunk! Pink Lady® apples and StreetGames launch first central London art court with basketball event
Pink Lady® apples launched the first large-scale art court in central London with a series of basketball taster sessions, hosted by British basketball champion, Lamar Roberts and StreetGames.
The leading apple brand has funded the transformation of the public basketball court, in Joseph Grimaldi Park, Islington, into an energising work of art with the help of artist Coco Lom and community sports-meets-arts initiative, Project in the Paint.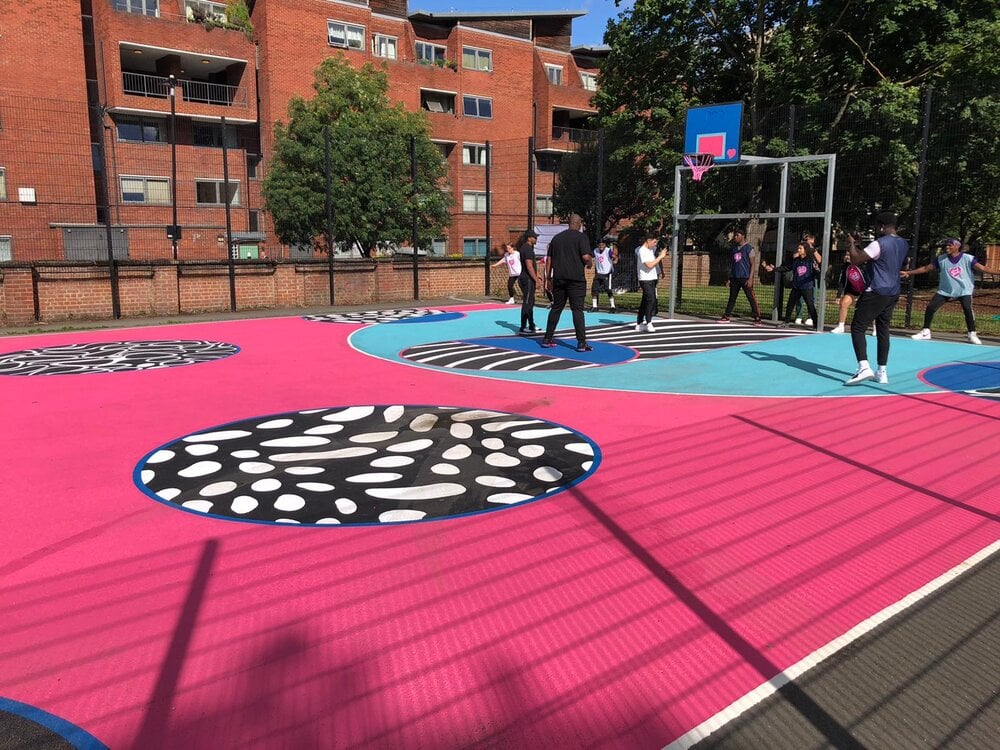 "We wanted to create a joyful, invigorating space where people can refresh their senses" says Pink Lady® UK PR and Social Manager, Kyla Flynn. "The court in Joseph Grimaldi Park, in the heart of the capital, seemed like the perfect place. It's a public space where people from the local and surrounding communities can go to play basketball or just enjoy the playful, vibrant design while they get some fresh air."
James Gregory, London regional director for StreetGames, said: "This is a great opportunity for people in London and surrounding areas to come and play some basketball in a new and exciting space! StreetGames will also be showcasing its Basketball Activator workshop at the launch day – which is designed to give people the skills, knowledge and confidence to lead a fun, informal and recreational basketball session in their own community."
To further support the activity and the local community, 5,000 apples have been donated for distribution across the Islington borough. This comes as part of the 100,000 apples Pink Lady® has pledged to donate across the UK this year as part of its ongoing partnership with Fareshare, the UK's largest food charity fighting hunger and food waste.