600 young people brought together for Festival of Sport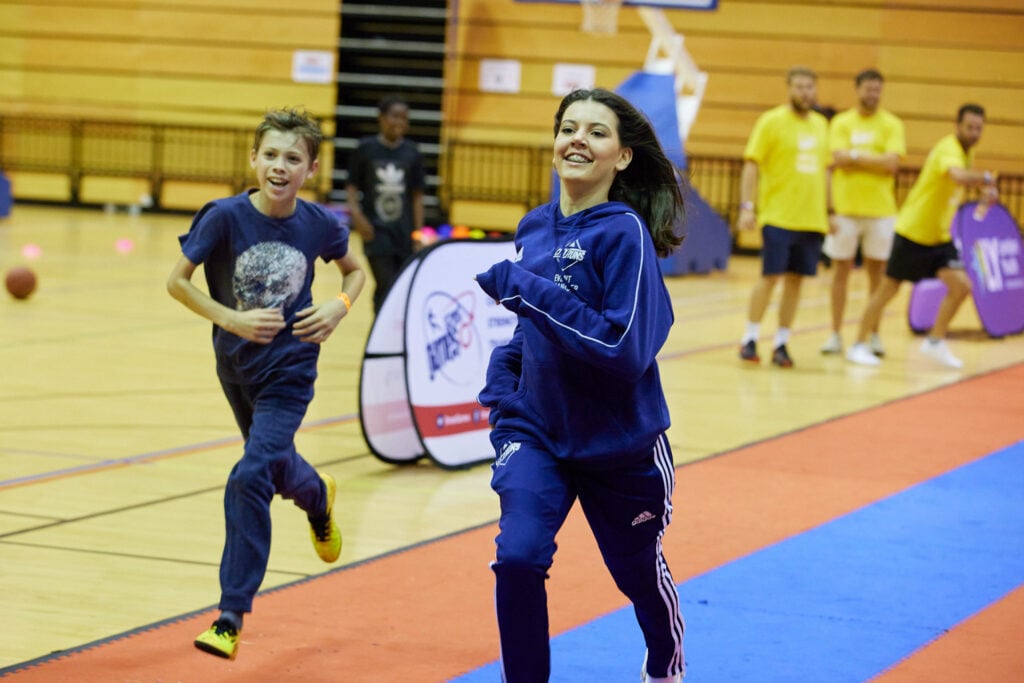 More than 600 children and young people filled the Copper Box Arena at Queen Elizabeth Olympic Park for StreetGames and London Youth's Summer of Sport Festival which took place on Thursday 25th August. The festival was run in partnership with the Jack Petchey Foundation.
The festival was organised to celebrate 10 years since the London 2012 Olympics, and the ongoing legacy of that summer of which StreetGames, London Youth and The Jack Petchey Foundation are proud to be a part.
Over 600 young people took part in more than 25 different sports and physical activities, including BMXing, Parkour, climbing and circus skills. Throughout the day, special guests from the world of sport and the Department for Digital, Culture, Media and Sport dropped in to experience first-hand many of the amazing sports and activities that London Youth, StreetGames and The Jack Petchey Foundation help young people from underserved communities to access – continuing the inspiring legacy of our home Olympics.
As well as providing a wide range of sport and physical activity for participants to get involved in, the event also included a star-studded panel of athletes and sports industry leads, curated by the Underground Fan Club, to give the young people insight into what it takes to work in the sport industry.
With food provided by the Felix Project – a London-based food redistribution charity set up in 2016 to tackle hunger and food waste – and the day supported by a team of 25 young leaders from London Youth and StreetGames projects, the festival was a fantastic celebration of the power of sport to help young people live healthier, safer, more successful lives.
James Gregory, StreetGames London and South East Area Director, said:
"This was an amazing opportunity for young people from all over London to get the chance to come together in an iconic venue to try out so many different sports and activities. We're incredibly grateful to everyone who helped support the event and we couldn't have asked for a better way to mark 10 years since the London Olympics and celebrate the difference that legacy continues to make in the lives of young people."
Rosemary Watt-Wyness, CEO of London Youth, said:
"Ten years on from London 2012, the Summer of Sport Festival was such a fantastic opportunity to bring together hundreds of young Londoners to celebrate the power of community sport. Right across the capital, youth organisations and youth workers play such an important role in getting young people active – many of whom might not have had the opportunities and support to take part otherwise. The Festival showcased the very best of this: young people trying new things and creating lasting memories. 2012 was a time for London to shine, and we're proud to continue the legacy of the Games, creating opportunities for young people to discover a lifelong love of sport and physical activity."  
Victoria Mirfin, Director of Programmes and Partnerships at the Jack Petchey Foundation, said:
"It was wonderful to see so many young Londoners at the event, trying out so many different sports – many for the first time. Jack Petchey Foundation was delighted to support this fantastic day. We hope it has inspired some future Olympians but, most of all, we hope it has helped many young people discover sports and activities that they will enjoy taking part in for years to come!"