Bringing major sporting events to the grassroots: How #Inspiration2022 made an impact in Welsh communities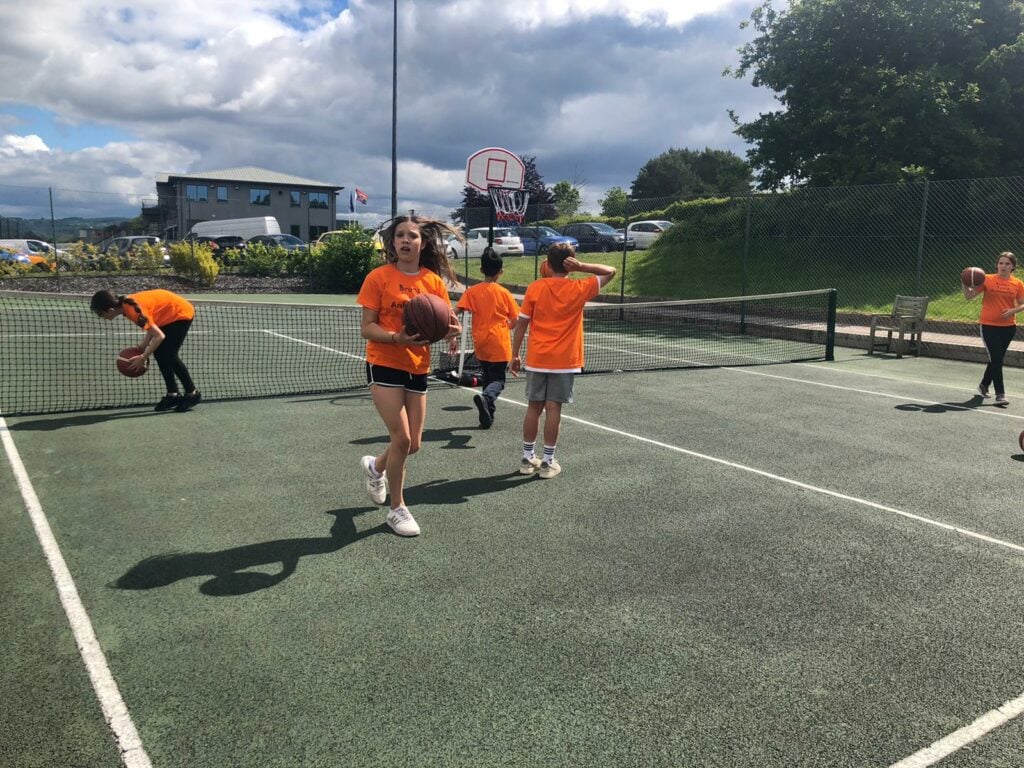 Written by Gareth Winmill, Head of Doorstep Sport and Network Engagement, Wales
The #Inspiration2022 campaign brought incredible opportunities to communities all over the country – and in Wales, it made a particularly powerful impact. With a focus on bringing the excitement of major sporting events to the grassroots level, the campaign distributed multi-sport kit bags to community organisations in the StreetGames network throughout the region.
Over 30 kit bags were handed out, with each bag filled with a variety of sporting equipment such as basketballs, dodgeballs, rugby balls, netballs, tennis rackets, relay batons, skipping ropes, and table tennis sets – and they proved to be an instant hit with both existing and new Doorstep Sport clubs.
According to a survey conducted among participating community organisations, the kit bags made a significant difference in their ability to deliver quality sports sessions. 72% of those who received a kit bag reported that it allowed them to deliver more sessions, while 61% said it helped them reach new locations and more young people. Even more importantly, 83% of respondents reported that they were still using the equipment at their sessions. The kit bags helped them offer a wider variety of sports, games, and activities, leading to increased engagement among the youth in the community.
It was also brilliant to see the impact of the campaign going beyond regular Doorstep Sport sessions. The equipment was used at a range of events and locations, including festivals, educational settings, and even a hotel. In Newport, the kit bags helped reduce anti-social behaviour by providing a new diversionary sports project for at-risk young people, who became active participants and developed a new interest in the sports and activities on offer. The success of the kit bags also enabled young people to take the lead in developing their own games and activities. In Crumlin, for example, a group of boys created their own version of rugby using the kit bag's balls and crash mats, with the coaches stepping back and letting them take control.
Inspiration2022 has been an incredible success, delivering a wealth of opportunities to communities all over the UK. The kit bags distributed in Wales made a significant difference by enabling quality sports sessions, increasing engagement, providing new opportunities for young people to develop their interests and skills – and achieving the campaign's aim of bringing the excitement of major sporting events to everyone, regardless of age or location.