Sports Leadership Academy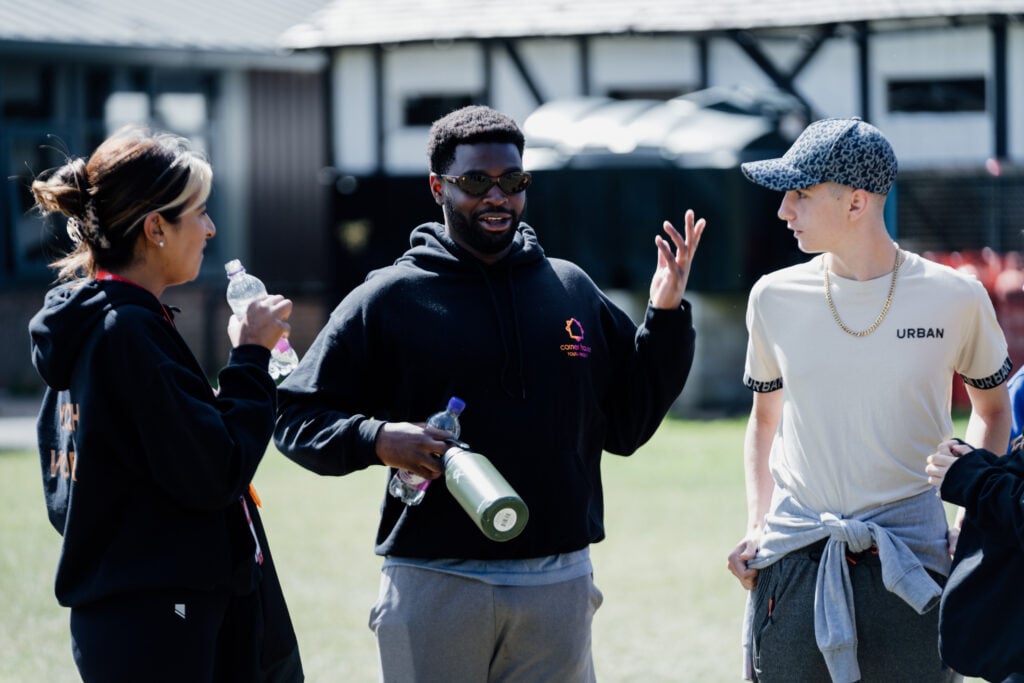 We are delighted to share that applications are now open for a new and exciting sports and employability programme – the Sports Leadership Academy.
The one-year programme is being managed by London Youth and supported by StreetGames and League Leaders, in partnership with the Mayor of London (MoL) and London's Violence Reduction Unit (VRU).
The Sports Leadership Academy will increase the skills, knowledge, confidence and aspirations of 100 young people aged 14-24 who live in some of London's most underserved communities. It will be delivered through a series of bespoke training opportunities, practical work experiences and Sports Industry Insight Sessions.
Central to the Sports Leadership Academy will be the formation of a Youth Academy Board, made up of 20 of the 100 young people, ensuring the programme is created by young people, for young people. Youth voice and the lived experiences of young people will be the key driver behind the curriculum.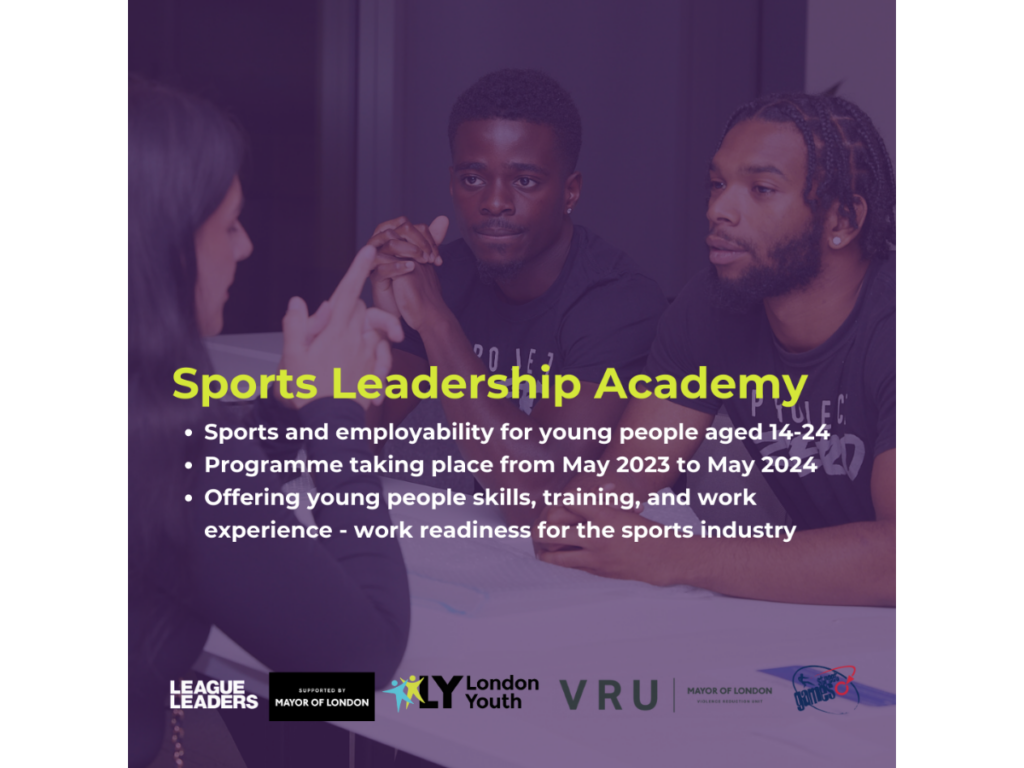 The aims of the programme are to:
Identify and engage underserved young people who desire to enter the sport workforce
Provide exciting, fun and positive development opportunities to inspire and ensure the next generation of the sports workforce are more work ready and have greater knowledge and understanding of opportunities in the sector
Work with partners, youth organisations and young people to better understand underserved young people's journeys, including barriers and the key pillars of support and training required
Allow youth voice to play a key role in programme design and development, ensuring the programme is created for young people, by young people
How to Apply
Let us help you develop your young people to become more work ready. From your organisation, we need one committed young person to be part of our Youth Academy Board, and four others to be part of the opportunity.
Applications are now open and the deadline to apply for this opportunity is Monday 15th May, at 5pm. We are especially keen to hear from organisations in: Bexley, Brent, Croydon, Enfield, Hackney, Hillingdon, Hounslow, Lambeth, Lewisham and Redbridge.
To find out more about the programme, access the Application Guidance Document and submit an application, please visit the dedicated programme page on London Youth's website.
If you have any questions, please feel free to contact Marco (Employability Manager) or Radhika (Programmes Officer) at sports@londonyouth.org.