Harnessing Sport for Development: Innovative Funding and Local Partnerships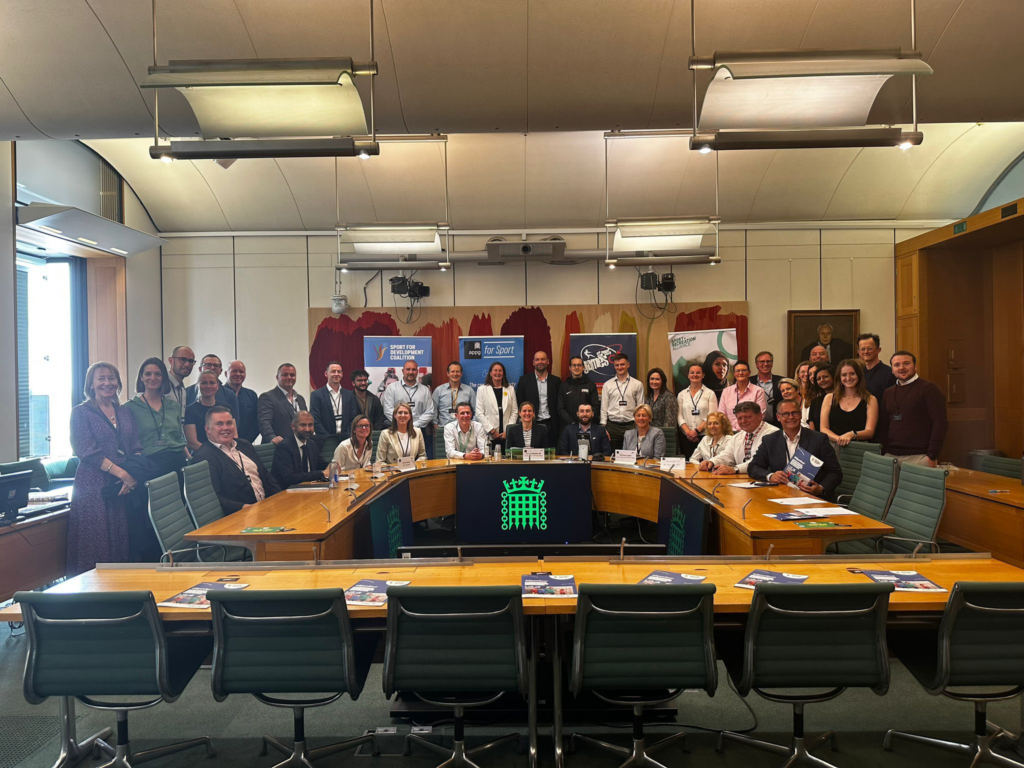 Written by Mark Lawrie, CEO
On Wednesday 24 May, I had the pleasure of joining the APPG for Sport committee meeting, chaired by Kim Leadbeater MP, at the House of Commons where I joined colleagues from the sector to discuss the ever-growing evidence of sport's impact on social outcomes across the UK.
In recent years, some of the delivery funding available to local sport for development organisations has undergone a transformation, thanks to innovative approaches and the recognition of the importance of connecting national policies with community-level, grassroots implementation. StreetGames, a systems partner to Sport England and a founding member of the Sport for Development Coalition, has been pioneering in this field for over 15 years. By working closely with locally trusted organisations (LTOs) in low-income, underserved communities, StreetGames has made a profound impact on the lives of hundreds of thousands of children and young people through sport.
Building Momentum
In our start-up phase back in 2007, StreetGames shared participant data and impactful stories of what works to engage young people from low-income families from 15 locally trusted organisations (LTOs) working in deprived areas. These early efforts laid the foundation for continued growth and success. Today, we collaborate with over 1,500 LTOs, and are the only national sports charity exclusively focused on increasing participation by children and young people from low-income, underserved communities. Throughout our journey to date, our commitment to learning and continuous development of our expertise, developed in close collaboration with LTOs, have allowed us to refine our Doorstep Sport approach and deliver against a range of social outcomes.
The power of sport to effect change is no longer based on hopeful anecdotes. There has been a significant shift towards the more sophisticated measurement of the impact on individuals and the identification of the critical ingredients that lead to success. StreetGames, alongside other organisations in the sport and sport for development sectors such as the Premier League Charitable Fund and Premier Rugby's Hitz Programme, has played a leading role in this progress. The challenge that follows the distillation of what works in increasing participation by children and young people from low-income backgrounds is then how you replicate and sensitively apply that learning at scale, avoiding a 'here's one I made earlier' approach to diverse local communities.
The Youth Justice Sports Fund
A major milestone for StreetGames was our involvement in a consortium of three national sport for development organisations. In just over six months, we collaborated with the Ministry of Justice to design and deliver a £5 million program known as the Youth Justice Sports Fund. The consortium, led by the Sport for Development Coalition and involving the Alliance of Sport in Criminal Justice, partnered with 220 local delivery organisations primarily serving underserved neighbourhoods. Through this initiative, nearly 8,000 vulnerable young people gained access to regular sports activities and tailored support, such as mentoring and training beyond their immediate surroundings.
Selecting 220 organizations from over 470 applications highlights the growing capability within the sector to deliver targeted interventions. However, challenges remain. Consistent and longer-term funding is crucial, as short-term allocations often strain the capacities of the most effective delivery organisations. Commissioning processes should put a greater focus on building the capacity of local delivery organisations, enabling a more consistent approach to leveraging sport for early intervention and prevention outcomes across criminal justice and other government departments.
Developing the Workforce and Demonstrating Impact
While sports organisations are not a cure-all, ongoing efforts within the sector aim to provide commissioners with confidence in the delivery of impactful programs. The Youth Justice Sports Fund's emphasis on monitoring, evaluation, and learning (MEL) serves as a replicable model. By providing appropriate support to delivery organisations, near-perfect returns of data and outcome measurements have been achieved, solidifying the evidence for the positive impact of sport.
The evolving understanding of sport's potential, particularly in the context of sport for development, has paved the way for innovative approaches and partnerships. The Youth Justice Sports Fund is a shining example of sport aligning with government policies to drive positive change. Similar success stories can be found in areas like mental health, education, employability, and community cohesion. The Chiles, Webster, Batson Commission underlined the pivotal role of Local Trusted Organisations (LTOs) in deprived areas transforming lives through sport. By harnessing the power of sport, we can continue to make a profound difference in the lives of individuals and communities.