Nurturing Potential: The transformative power of volunteering with StreetGames for youth empowerment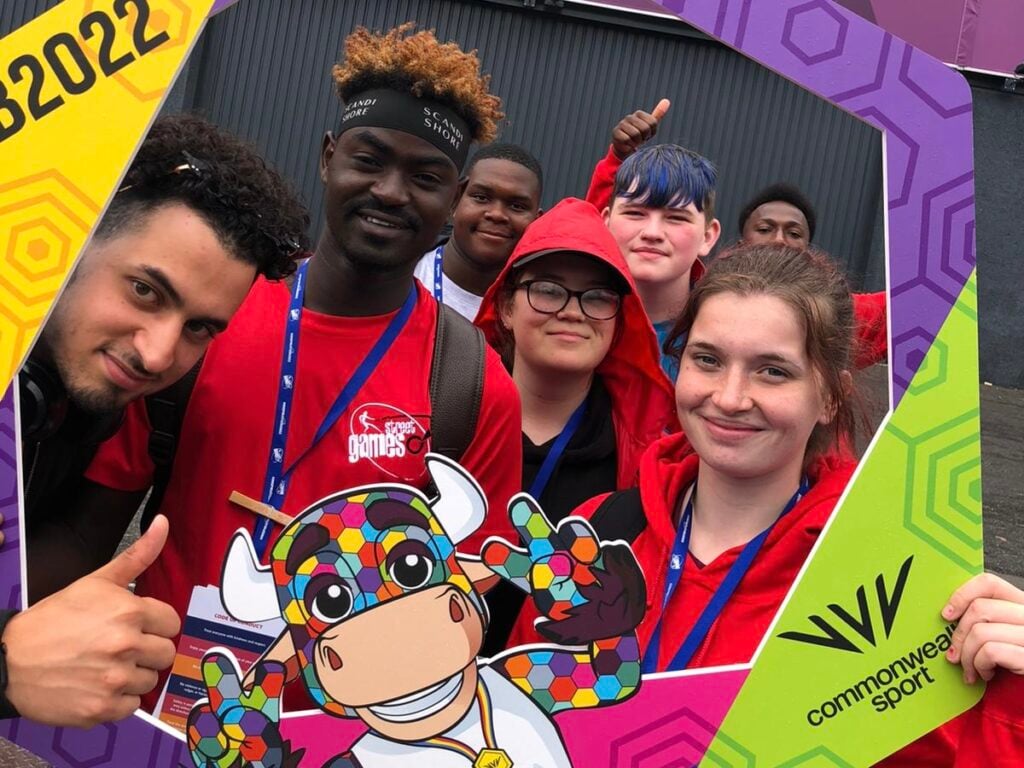 Written by Lucie Vickers, Head of Volunteering & Youth Voice
At StreetGames, we have always recognised that the benefits of sport and physical activity go far beyond the obvious boosts to mental and physical wellbeing. More than almost any other activity, sport has the ability to offer people new skills, new confidence, and an improved ability to work together as part of a team.
For many of the young people who take part in Doorstep Sport, one of the things they say made the biggest difference for them is the way that taking part in sport and physical activity has allowed them to break out of their shell and take on new roles and responsibilities, and this is especially true of our young volunteers.
StreetGames places great emphasis on social action and volunteering within its network of projects. The StreetGames Volunteer programme, which was established in 2007, offers volunteering opportunities for 16-25 year olds – helping them to make a positive difference in their local community.
A typical young volunteer will support and run local sport sessions, tournaments, assist at large-scale national sports tournaments, learn how to coach sport and design youth-led activities. By contributing in this way, they increase resources in their local community and provide more young people with the opportunity to participate in sport.  The programme also assists with developing their confidence, self-esteem and community leadership skills and they have the opportunity to gain recognised awards and qualifications.
A volunteer survey that was undertaken during 2015 with over 300 StreetGames Young Volunteers provided extremely useful feedback in relation to the value of the programme to the young volunteers and also its impact. The results showed clearly that the volunteers enjoy the time they spend volunteering, with – 97% stating that, when thinking about their last volunteering experience, they had enjoyed it (including 59% who stated that they had very much enjoyed it) – with respondents most commonly describing volunteering as: 'fun', 'rewarding', 'helpful' and 'enjoyable'. But the benefits extend far beyond having fun, with volunteers highlighting the importance of benefits such as gaining leadership skills, additional qualifications, and benefiting from mentoring.
In recent years, StreetGames has been able to offer young volunteers the chance to develop even further through our annual residentials, camps or youth conferences. Last year at our Summer Camp, the Young Advisors took the lead on planning and delivering activities for the young people in attendance. For many of the Young Advisors, this was the first-time delivering activities to large groups of young people which some said they found daunting initially. However, by consistently putting themselves out of their comfort zone, the Young Advisors came away from camp with much improved confidence. The difference these experiences make to young people over a short time frame is quite extraordinary, with the overwhelming majority reporting that the 2-3 days they spend supporting peers at Summer Camp has a huge impact – 'life changing' in some instances.
Once engaged with StreetGames, young people can continue to be involved for years to come. Young Advisors are invited to be part of the alumni group and continue to be offered a variety of opportunities that SG are able to provide. The Head of Volunteering and regional staff remain in contact with those that wish to, on a regular basis. As a result of these relationships, StreetGames staff regularly provide references for young people embarking on their employability journey, and even provide signposting or application support. Some of our young volunteers have gone on to address audiences in the Houses of Parliament, lead sessions in online conferences, and even represented StreetGames at the Royal Garden Party.
Volunteering offers a fantastic pathway for young people in underserved communities to discover their passions, build their confidence and unleash their potential. At StreetGames, we're committed to making sure as many young people as possible can benefit from those opportunities.