Coach/Volunteer of the Year Regional Awards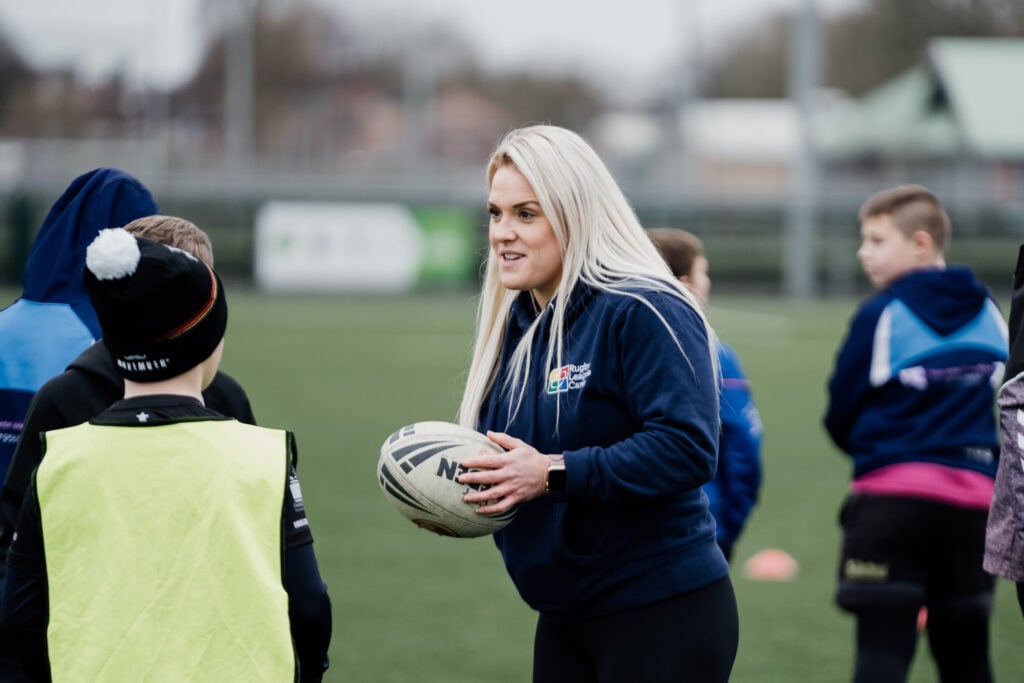 Written by: Chloe Schneider
Distinguished for their exceptional contributions to local sports communities, the recent StreetGames Regional Awards have highlighted the remarkable achievements of coaches and volunteers dedicated to fostering inclusivity and well-being within their regions.
London and SE:
Temi Johnson – Coach Temi Johnson's unwavering commitment to inclusive sports at Youth Ngage, despite his disability, serves as a powerful inspiration for participants. As a volunteer coach, Temi assisted with Club sessions, demonstrating his knowledge of adapted sports, his understanding of disabled participants and his spirit of inclusivity. From day one, Temi has been determined that no one is left out of sport. In 2019, he became a qualified Level 1 Football Coach, and in 2023, he achieved a Level 2 Coaching Multi-Skills qualification, overcoming a learning difficulty to succeed. His empathetic coaching style and dedication to every individual's sporting journey embody the values of a Disability Sports Coach (DSC).
North East:
Liam Roberts – Liam Roberts' passion for engaging individuals in sports has left a lasting impact, evident in his dynamic sessions across Newcastle. Through his enthusiastic approach and dedication, Liam epitomises the essence of doorstep sport, fostering an active lifestyle among participants.
North West:
Pauline Melia – Pauline Melia's relentless dedication as a volunteer shines through her instrumental role in providing nutritious meals and promoting physical activity during HAF and Fit & Fed programmes. She accommodates a wide range of complex needs when it comes to the eating habits of young people, taking an active part in encouraging them to eat well and explore new foods. She is often responsible for the feeding of 80-100 young people per day at HAF camps. Having a young son on the SEN spectrum, she fully understands how important physical activity is to the health and well-being of young people and strives to support other parents to take advantage of the programmes on offer at the centre. Her commitment to the well-being of young individuals extends beyond the confines of her responsibilities, positively impacting families within the community.
South West:
Jason Quiterio – Renowned for his expertise as a swimming coach, Jason Quiterio's versatile coaching approach caters to individuals of all proficiency levels, reflecting his deep understanding of diverse learning styles and ability to tailor guidance accordingly. As Head Coach of both Caradon Swimming Club and Cornwall County ASA, and he runs a separate entity called "Ace Swimming", he has & does support people from learning to swim right up to international athletes in the pool, open water & sea. Jason is also an excellent communicator and has a remarkable ability to connect with his swimmers and build strong relationships with them.
Midlands:
Alicia Davies – Lincoln City FC Foundation – Alicia Davies' passionate advocacy for women's football is exemplified through her dedicated involvement in the foundation's holiday clubs, fostering a nurturing environment for children of all abilities. Her unwavering support for educational events highlights her commitment to inspiring the aspirations of future generations.
South Wales:
Ryan Davies – Ryan first got involved with RugbyWorks 6 years ago as a young person who had been excluded from mainstream education and was attending a pupil referral unit. He had been diagnosed with ADHD and struggled to control his aggression. Ryan's transformative journey with RugbyWorks is a testament to his resilience and dedication to giving back to the community. He has since become a dedicated coach; Ryan draws from his personal experiences to inspire and guide others, embodying the transformative power of sports in building resilience and fostering personal growth.