Doorstep Sport Project of the Year Regional Awards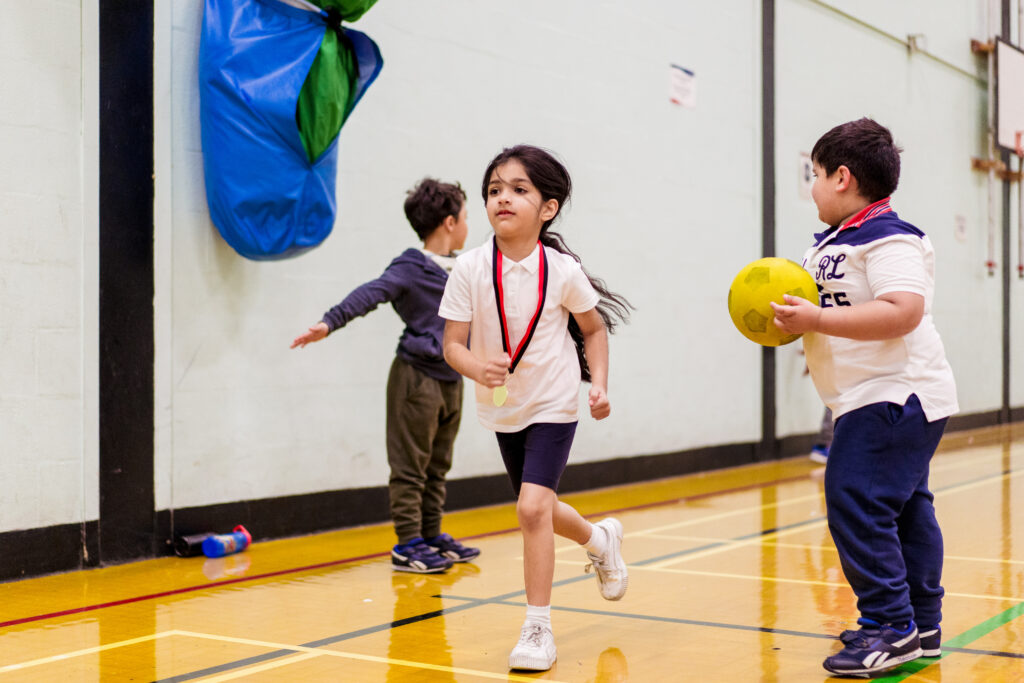 Written by: Chloe Schneider
The StreetGames Awards have recently acknowledged outstanding contributions in the realm of Doorstep Sport Projects, recognising organisations that have gone above and beyond to bring sports and physical activities to the doorsteps of underserved communities. These regional winners have exemplified a profound commitment to fostering inclusivity, community well-being, and personal development. Let's take a closer look at their impactful initiatives:
London and Southeast:
Trapped in Zone One: Demonstrating a strong dedication to community health and well-being, Trapped in Zone One has been instrumental in fostering skill development and community achievements through engaging programs catering to people of all ages. Trapped in Zone One, it engages with people of all ages to improve their health and well-being through creative practices. Trapped in Zone One's work to support young people and adults continues all year round. They offer a range of programmes and activities throughout the year to provide people with opportunities to learn new skills, make new friends, and have fun. 
North East:
Gateshead FC Foundation: Gateshead FC Foundation has been delivering weekly activities and exceptional Fit and Fed and HAF provisions, ensuring the happiness and safety of young people in underserved communities through a diverse range of sports activities. As a member of the Literacy Trust, they also allow all children and young people to access free books and participate in storytelling sessions, providing wider benefits.
North West:
ReflecTeen: Over the past three years, ReflecTeen has facilitated community sessions and holiday programs, offering diverse sports and multi-sports activities, social actions, and educational experiences to foster social and leadership skills among young people aged 8 to 18. Most recently, ReflecTeen delivered the summer holiday programme for four weeks, 32 sports and multi-sports activities alongside an exceptional commitment to providing a diverse range of engaging, educational, and socially impactful experiences for children and young people. ReflecTeen stands out for its comprehensive, holistic, and youth-led activities program. Session plans and delivery is dynamic and engaging, developing young people's social and leadership skills. Activities present an opportunity for joy and excitement but also enable participants to explore their surroundings, fostering a sense of adventure and curiosity. They encourage their participants to be active in all areas of their community, including social action, environmental consciousness, cooking sessions, nutrition education, and leadership skills.
Midlands:
New Park Village: NPVFootball has been a pivotal force for over 25 years, empowering disadvantaged youth through sport and physical activities. Only last year, as part of the Commonwealth Games legacy, they delivered a Gen 22 project through StreetGames, which focuses on developing crucial life skills and qualifications for increased employability and ongoing community engagement. Those young people designing and delivering the project gained a wide range of experience, grew in confidence, developed their communication, teamwork, and organisational skills, and accessed a level 1 Sports Leader qualification. These skills have improved their employability, and many have continued volunteering within their local community to continue these activities. For those young children taking part in the activities again, confidence grew, and there was the opportunity to develop positive relationships and engage in fun activities that promoted the benefits of physical activity and were delivered in trusted, safe spaces. 
North Wales:
Youth Shedz: Led by Scott Jenkinson, Youth Shedz is one of StreetGames' most longstanding and trusted LTOs in North Wales, and through their work in underserved communities, they consistently deliver on what Doorstep Sport is all about. These "sheds" are deliberately located in underserved communities and provide a varied and vibrant offer to young people, with multiple sports and food always on offer. Supported by their mobile youth bus, Betsi, the team can travel to car parks, community fields and leisure centres in true Doorstep Sport fashion, bringing opportunities directly to young people. They partner with local entities, including North Wales Police and Public Health Wales.
South Wales:
Valleys Gymnastics: VGA continuously strives to serve their community and provide a safe and inclusive environment for those who cannot access a traditional sports club setting, whether due to cost or lack of transport. They currently run 2 Us Girls programmes, which were developed from the StreetGames research projects. They deliver four fit and fed programmes in outreach locations and work with local organisations in each area to ensure the programme targets the appropriate demographics. They engage with various NGBs, including Golf Foundation and LTA Serves providers. During their sessions, they offer food, a Community Cupboard with food, toiletries, and sports kit to all participants, enabling more young people to participate.