Holiday Activities Project of the Year Regional Awards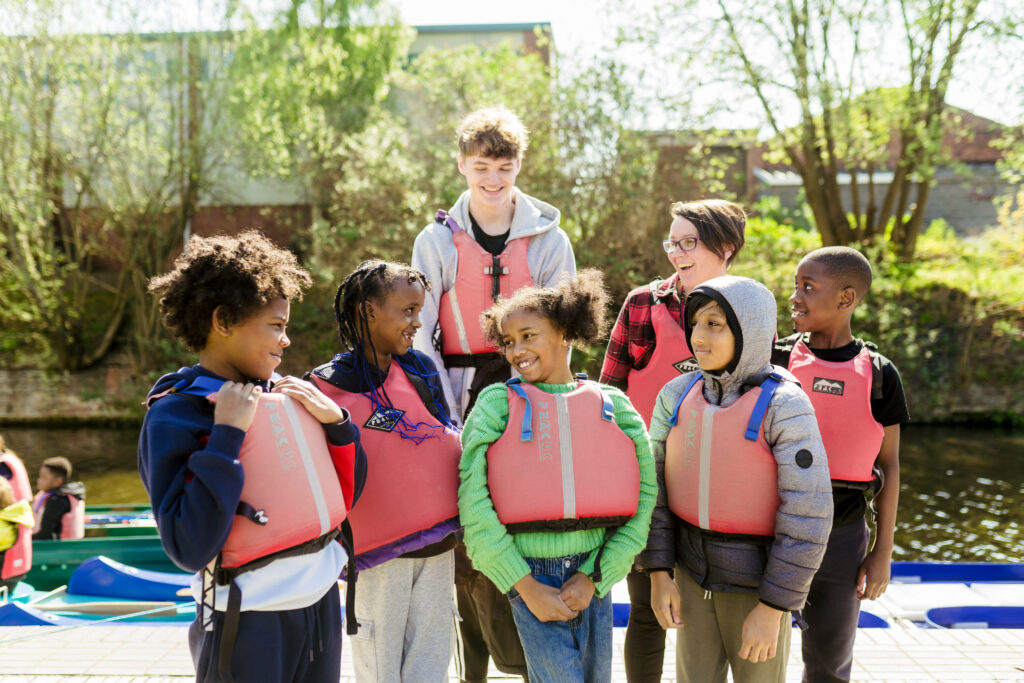 Written by: Chloe Schneider
The StreetGames Awards have highlighted exceptional Holiday Activities Projects across the UK, celebrating organisations that have dedicated their efforts to providing engaging and beneficial activities for young people during school holidays. These regional winners have demonstrated a strong commitment to fostering community well-being and inclusivity through their innovative holiday programmes. Let's delve into the impactful initiatives of these outstanding projects:
London and Southeast:
Sport at the Heart: Since 2016, Sport at the Heart has actively addressed school holiday food insecurity, providing healthy meals and a diverse range of activities through collaborating with initiatives like Fit and Fed and leveraging resources from FareShare and the Felix Project. They have built a team and a solid operational template, enabling them to develop their capacity, increasing school holiday places to 120 per day for the 5-13-year-old age group and 30 per day for the 14-18-year-old age group. Since 2016, they have consistently delivered programmes in most major school holidays. Even during the pandemic, they shifted to providing school holiday programmes for the most vulnerable in our community in line with government guidance. This summer alone, they have delivered nearly 400 hours of activities and served 3000 healthy meals to over 180 children and young people. 
North East:
Elswick Community Leisure Centre: The Elswick Community Leisure Centre, located in the heart of the west end of Newcastle, has been running a successful Holiday Activity Project for about three years. The centre's engagement with over 100 young people during the holiday period sets it apart, offering activities like swimming and scuba diving that are often beyond the reach of the local community. Additionally, the project provides meals prepared by the children themselves, creating a unique and engaging experience. The centre has provided opportunities for the deprived community, with limited access to such activities. 
Yorkshire:
Champions Community Sport: The Healthy Holidays programme, now in its third year, has witnessed remarkable growth, accommodating increasing members each year and providing diverse activities such as bushcraft, cooking and planting sessions, and cultural food initiatives. In 2023, their attendance target was 1000 attendees, yet they had a fantastic 1198 young people attend.
North West:
Abraham Moss Warriors: Actively engaging the community during school holidays, with over 5,000 participants over the past 12 months in various sessions. Their young leaders' programme, developed in partnership with StreetGames, has empowered participants to become mentors. At the same time, the summer activities, including educational initiatives and water sports, have provided memorable experiences for the children. They provide young people with the opportunities to make new friends, get out of their comfort zone and the opportunity to do things that they never would otherwise. When they go back to school, if someone asks them what they did, they have a list of fun activities that they've experienced.
Midlands:
Pitch2Progress: Making significant strides in delivering the Holiday Activities and Food programme since 2021, their inclusive approach has attracted around 180 young people per session, promoting equal opportunities and empowerment. What truly sets Pitch 2 Progress CIC apart is its dedication to empowering participants beyond the programme's duration. Former participants have seamlessly transitioned into volunteer roles within the organisation, highlighting the programme's lasting influence on individuals. Notably, the organisation's investment in training and development has led to the empowerment of 22 young individuals as staff members, emphasising the importance of professional growth and community engagement. 
North Wales:
Active Cambria: The Active Camp has provided over 18 full-time days of physical activity sessions, healthy snacks, and nutritious meals to more than 200 young people in the Flintshire and Wrexham areas during the school holidays. The project's emphasis on physical activity has addressed concerns regarding sedentary lifestyles, promoting teamwork, leadership, and perseverance through various team sports and outdoor adventures. Furthermore, the camp's focus on promoting healthy eating habits has instilled valuable nutrition education among the participants. With the support of funding and donations from Iceland, the camp ensured that children not only received nourishing meals during their stay but also took home surplus food for their families, positively impacting the wider community. The camp's impact on social skills and mental well-being has been widely recognised, with participants expressing gratitude for the opportunity to try new activities and experience personal growth.
South Wales:
Wye Gymnastics & Galaxy Cheerleading: The Caldicot Community Fridge project, operated by Wye Gymnastics & Galaxy Cheerleading, focuses on collecting surplus food from local supermarkets daily and distributing it to the community at no cost to combat food waste and alleviate food poverty. Recognising the heightened struggles families face, particularly during school holidays, the project aims to address the challenges faced by those who rely on free school meals, ensuring they have access to nutritious meals during these periods. Throughout their initiative, the project has conducted 13 Fit & Fed sessions across two venues, impacting 252 children and introducing them to a diverse range of sports activities, including cricket, football, netball, rugby, and tennis. The overwhelmingly positive feedback has motivated the organisers to continue the program's expansion, demonstrating their commitment to addressing food insecurity and promoting physical activities for the local youth during school holidays.
These regional winners have set an inspiring example of the transformative impact that engaging holiday activities can have on community well-being and empowerment. Their initiatives reflect a deep-rooted commitment to fostering inclusivity and support for young people and families within their communities.