Mental Health and Wellbeing Regional Awards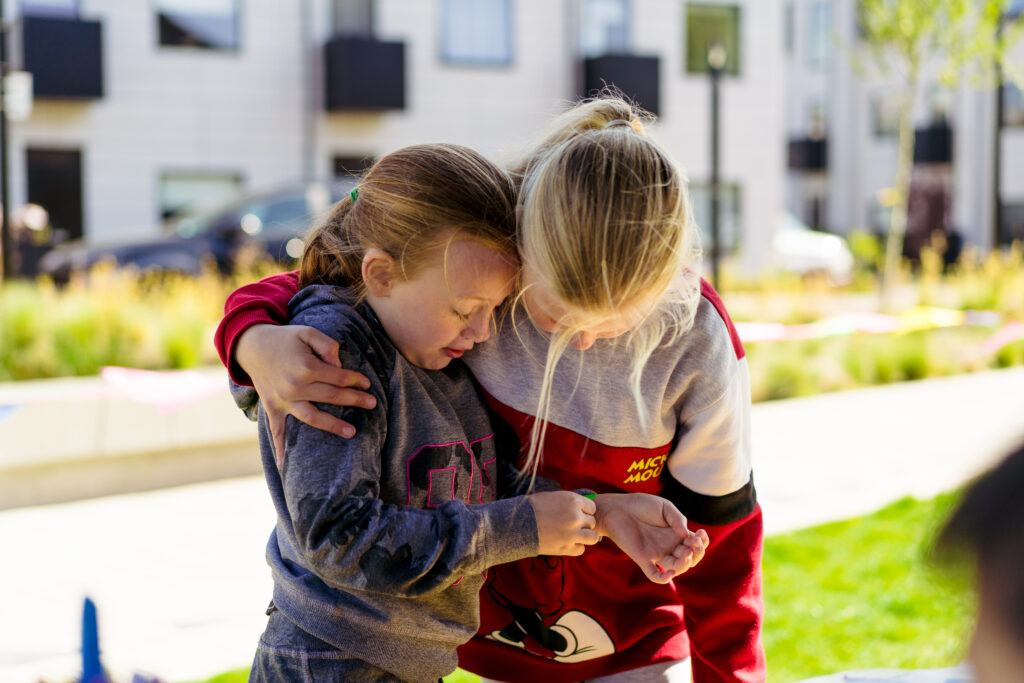 Written by: Chloe Schneider
The StreetGames Awards have highlighted outstanding contributions to mental health and well-being, honouring individuals and organisations that have demonstrated exceptional dedication to supporting and empowering their communities across the UK. These regional winners have made a profound impact on the mental health and well-being of individuals, fostering a sense of belonging and resilience. Let's delve into the inspiring initiatives of these remarkable projects:
London and Southeast:
Youth Ngage: The organisation primarily focuses on engaging African and Caribbean young people and families in North Kent through sports, holistic support, and community events. From promoting mental well-being and talent/career development projects to offering crucial employability services, skills development training, and engaging community events, their multifaceted approach has garnered widespread recognition and trust within the community. A standout feature of their initiatives is the Well-being Hub, a central platform created in response to the pressing demands of the community. Through the Hub, the organisation provides comprehensive support for families in need, addressing issues such as loneliness, low self-confidence, unemployment, mental health challenges, disengagement, and domestic abuse. Weekly interactive sessions and 1-2-1 support have been instrumental in fostering a sense of belonging and solidarity among participants, while the distribution of essential items on a monthly basis has significantly alleviated the financial strain faced by many families. Beyond their direct support, the organisation has extended its outreach to adults through regular Keep Fit sessions, mental health and healthy living workshops, and free health check-ups, fostering a culture of holistic well-being within the community.
North East:
Ray Taylor: Ray Taylor's steadfast dedication to the growth and holistic well-being of more than 70 underprivileged children within his football club serves as a resounding testament to his unwavering passion and commitment. Despite the demanding responsibilities of managing his own business, supporting his family, and navigating personal health challenges, Ray's tireless efforts have continued to create a nurturing and empowering environment for the young individuals under his guidance. His selflessness and perseverance have not only positively impacted the lives of these children but have also inspired a culture of resilience and determination within the community.
North West:
The Cherry Tree Project: The Cherry Tree Project's involvement in a Yoga and Mindfulness pilot aimed to create a safe and inclusive space for diverse young individuals to explore personal growth and well-being. By catering to a group of participants with various identities and backgrounds, including those facing mental health challenges and physical disabilities, the project successfully fostered a supportive environment for self-expression and development through yoga practice. The positive outcomes observed, such as improved mental well-being and increased self-esteem, underscore the empowering potential of yoga and mindfulness in nurturing holistic development among youth.
South West:
Madeline Doyle: Madeline's selfless commitment and encouraging nature in promoting and supporting the club's endeavours have been instrumental in uplifting each member of the club, demonstrating her unwavering dedication to the well-being of the community.
North Wales:
Youth Shedz: Over the past 12-18 months, Youth Shedz has prioritised small group engagement for young people uncomfortable with larger or mainstream youth club sessions. Leveraging golf and fishing activities, funded by their Youth Justice Sport grant, Scott and the team have fostered a safe and non-judgmental environment, enabling open conversations about mental health and life challenges. Their tailored approach has successfully encouraged hesitant participants to join open-access Doorstep Sport sessions, leading to improved mental well-being and sustained support for those in need.
South Wales:
Anneurin Leisure: The Aneurin Leisure Sports Development team's Community Kit Room (CKR) has significantly improved local mental health by providing free access to sports clothing, breaking down barriers to participation and fostering essential life skills such as teamwork and resilience. Working in collaboration with StreetGames Wales, the CKR initiative serves as a 'HUB' within the community, facilitating easy access to appropriate clothing and footwear for individuals of all ages and abilities, thus promoting inclusivity and well-being. In just three months, the CKR has supported 51 families with 96 clothing items, demonstrating its impactful contribution to the health and fitness journey in the Blaenau Gwent area.
These regional winners have set an inspiring example of the transformative impact that community-driven mental health and well-being initiatives can have, reflecting a deep-rooted commitment to fostering inclusivity, support, and resilience within their communities.