International Women's Day 2023: Afruja, Burgess Sports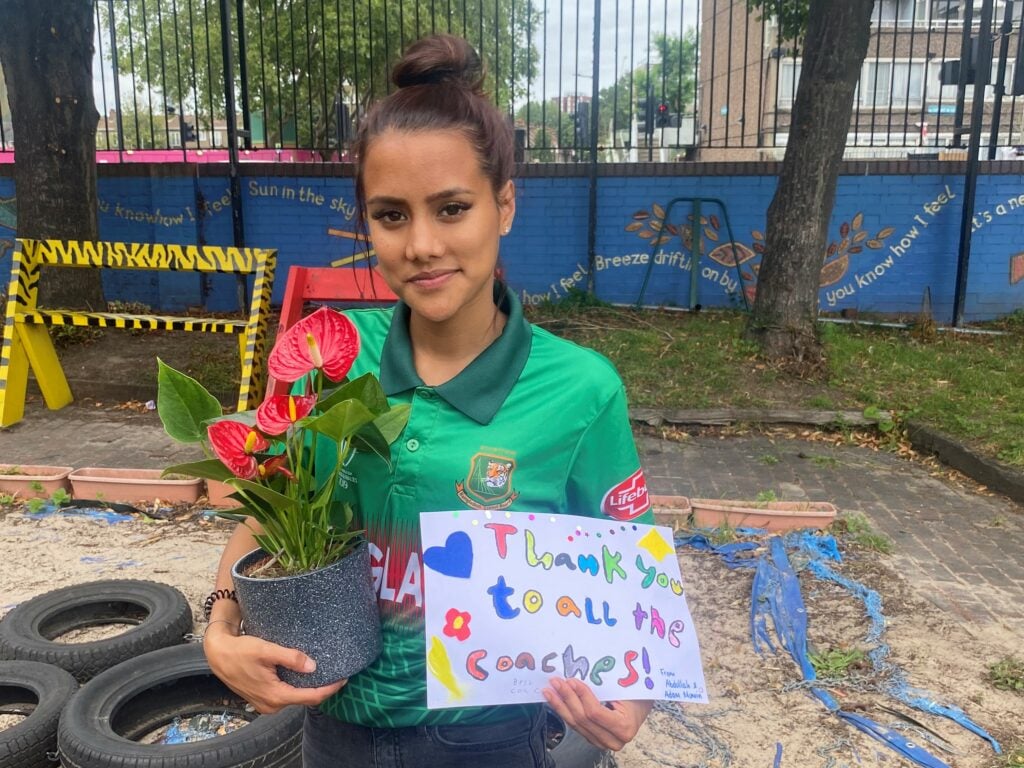 We're proud to shine the spotlight on some of the inspirational women who have dedicated their time and passion to the community organisations in our network, improving young lives through sport.
Tell us a bit about your role and the organisation you work with.
I work at Burgess Sports, a charity organisation based in Southwark, as project manager. I have always been involved in sport, it brings me joy and happiness. I began volunteering at the age of 16 and then went on to gain a number of qualifications that helped me become a sports coach. I worked part-time while studying. I began working at Burgess Sports as a sports coach five years ago then progressed into the role of project manager after graduating.
At Burgess Sports, we believe every child deserves a great start in life. We aim to provide an environment in which children can develop self-discipline and self-esteem in an atmosphere of mutual respect and encouragement. Our multi-sports camps which run over holidays work with up to 200 children a day, developing their social and physical skills as well as creating healthy habits. We also work with young people who we call our young ambassadors; they are given the chance to gain employability skills through us alongside work and volunteering opportunities at Burgess Sports.
What does International Women's Day mean to you?
It is a day to honour women all over the world. It means a lot to me because I'm constantly surrounded by strong, independent women who are beautiful, smart and kind. It is an opportunity for us to feel liberated, empowered and recognised for all that we do. No matter how many obstacles we face as women, we can overcome them together.
What was your favourite sports moment in the past year?
I think it's got to be Argentina, Messi winning the world cup. A moment of history for the GOAT!
Who is your sporting hero?
Growing up my sporting hero was Dame Kelly Holmes. I've always looked up to her and how talented, strong and powerful of an athlete she was. I always wanted to be like her.
Discover more case studies