International Women's Day 2023: Trudy-Ann, TETH Youth & Adult Service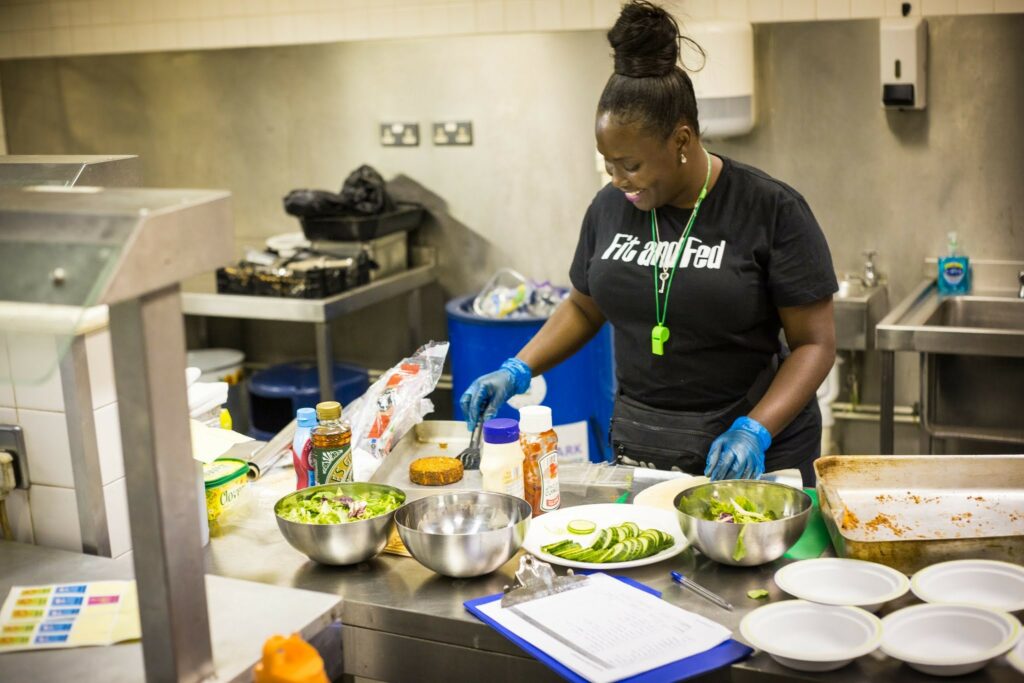 We're proud to shine the spotlight on some of the inspirational women who have dedicated their time and passion to the community organisations in our network, improving young lives through sport.
Trudy-Ann Campbell, TETH Youth & Adult Service
Tell us a bit about your role and the organisation you work with.
I am CEO, project manager and coach at TETH Youth & Adult Service. I founded the organisation in 2016, having previously worked in the Resident Engagement Team for a Housing Association in Brent for eight years and worked directly with many families in the community. When engaging with the women and girls in the community, I discovered that there were a lot of issues that were having a big impact on their health such as inactivity, isolation and mental health problems. I decided to carry out a survey with the help of the housing officers which returned the same results and also uncovered further economic problems.
There was no sport for women and girls in the community, all the sport and activity currently being delivered in the community was for men and boys. Specifically, there were a group of inactive young women who said that with support and encouragement they would be keen to participate. There was no infrastructure in place in the community to help them to address their issues but I thought that providing tailored sport and physical activity could help.
I made a career decision to quit my job and develop a program that helps support women and girls and gives back to the community. I also thought about my own child growing up in this community and I didn't want her to face the same issues these women and girls were facing. I needed to contribute to making a change to help and support the needs of others to make this a better community for all. My aim is to get women and girls into sport, reducing the risk of obesity, helping young people be more healthy and fit, improving mental health, and also creating an environment for young people to socialise and make new friends to address isolation.
To address community cohesion, we have created a community Netball team. We aim to get girls active and fit by organising training, with teams then entering into the league and local tournaments. We also have group matches to help girls to exercise, supporting them to develop discipline, teamwork and consideration and to keep their body healthy and fit. They learn the art of netball, the equipment and what type of food they should be eating to keep them healthy and strong. This activity benefits women and girls in their decision making, dependency and trust – and most of all their fun side will come out as they master the game on different levels. The fact that the sport is predominantly played by females enables women from different cultures to join the team, which allows integration and togetherness for people who would not normally consider socialising – sport can join them together. It tackles both the physical and social aspects of our community needs.
Thanks to investment and support from StreetGames in the early stages of establishing our organisation, we have gone on to work with over 200 women and girls in six years and continue to support change for women. I have also been lucky enough to join the StreetGames team as a Doorstep Sport Advisor for North London, where I have been able to share my own knowledge and experience and offer all of the support available through StreetGames to keep transforming the lives of more and more women and girls.
What does International Women's Day mean to you?
Celebrating the social, economic, cultural, and political achievements of women.
What was your favourite sports moment in the past year?
My favourite sports moment in the past year was organising a community netball tournament for all the members from TETH netball club, where we also invited six other netball clubs to participate. It was lovely to see all of the smiles on their faces and listening to all their positive feedback on the day. Also, to my amazement, 400 people from the community attended this event in support of the women and girls taking part. It was great seeing all of the changes and growth within the members that I work with and how much this means to them and their families. From the feedback and impact report, I was really happy to know that I have helped and supported to make a positive difference in all these people's lives and improved their mental health.
Who is your sporting hero?
Elaine Lamour Davis – one of Jamaica's best netball players in history and arguably their best Goal Shooter of all-time.
Discover more case studies