1,000 reasons to put sport front and centre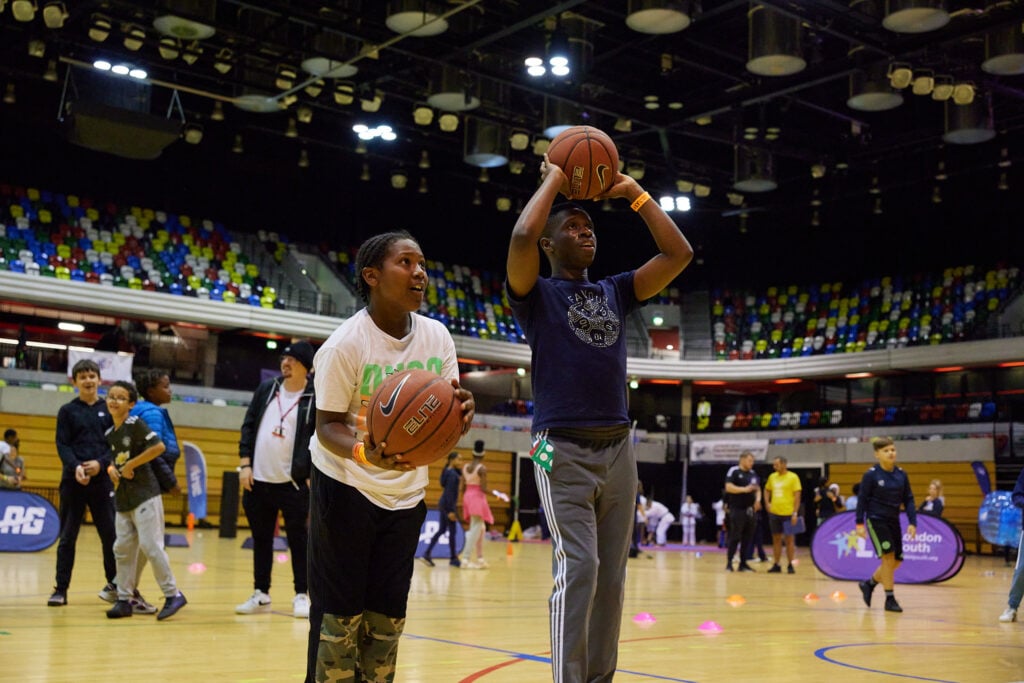 Written by Mark Lawrie – CEO of StreetGames
At StreetGames, we believe that sport can be a pathway for every young person to reach their best selves. The best part of my job is meeting so many brilliant young people – confident, talented, inspirational – and hearing them talk about how it all started with that first kick or throw of the ball. It's hugely affirming to hear so many stories about the difference sport has made to a young person's life and the opportunities that have opened up as a result of them getting involved.
But if it's important to listen to those successes, it's even more important to hear those young people when they come to us with a warning. And our new survey of 1,000 young people is sending a clear SOS signal when it comes to access to sport and physical activity, revealing that almost two in five young people in underserved communities are not taking part in sport because they can't afford it.
In order to better understand the key issues and the similarities and differences amongst young people from lower income households, StreetGames commissioned Platypus Research to undertake a segmentation study. This included undertaking a survey with 1,000 young people aged 11-24 years and a qualitative on-line forum to gather further insight and 'sense check' the segments created.
The end result is a concerning snapshot of the challenges young people from lower income households are facing right now, and a valuable insight into their differing motivations and feelings about participation in sport and physical activity.
Tragically yet unsurprisingly, the ongoing cost of living crisis hangs heavy over the heads of too many young people. Over a third (35%) say the cost-of-living crisis has negatively impacted how much they take part in physical activity.This figure is especially high amongst those with caring responsibilities with half saying they do less, whilst also being significantly higher than average for those who are neurodivergent and/or have a physical disability. The persistent gender gap in sport participation was also evident, with girls more likely to report feeling anxious or self-conscious around sport.
We believe that access to sport and its benefits are a right and not a privilege. But the message coming loud and clear from these young people is that access to sport and physical activity opportunities are not equal for everyone. If you grow up in a low-income, underserved community your opportunities to play sport and be active are either limited or non-existent.  And while the most recent national surveys show a return to pre-pandemic activity levels for many, this is not the case amongst the least affluent where inactivity levels remain high and inequalities have widened. Today, just 42% of children and young people from low-affluence families are meeting the Chief Medical Officer's guidelines for physical activity – a statistic which has serious implications for the future health and well-being of these young people. Our failure to provide a sporting offer that suits the needs of all young people has left us sitting on a public health time bomb.
Whilst only a quarter of young people specifically said that they spend their spare time playing sport, it was also clear that there is a strong appetite for building more sport and physical activity into their lives and an appreciation of the physical, social and mental benefits that taking part can bring. 72% said that they enjoy taking part and 75% want to do more. The message is clear: build the right offer, and they will come.
From those polled, seven youth segments have emerged that capture the motivators, barriers, and associated emotions that young people experience in relation to sport. From those who lack confidence around getting involved, to those who find sport and physical activity a great outlet for letting off steam and easing stress, these segments offer us the clearest picture yet on how to develop an offer which can cater directly to the young people's disparate needs. These needs are essential to understand when seeking ways to address this inequality of access. A nuanced, person-centred approach is a must.
This widening activity gap has not gone unreported or unnoticed. Sport England's latest Active Lives survey and Sport Wales' latest Activity Tracker Survey shows that while activity levels in general have begun returning to pre-pandemic levels, the gap between those from lower socio-economic groups and those living in the most deprived areas and the rest is only getting worse. The UK is also lagging internationally, with National Sector Partners Group recently revealing that we rank 12th out of 15 comparable European nations for physical activity.
 It's also a gap that the Government acknowledges in its new Sports Strategy, which includes welcome new targets for increasing sport and physical activity – with ambitions to activate 1 million more children and young people and 1.4 million more adults in low income households.
Also heartening is the new report from the Centre for Social Justice, Game Changer: A plan to transform young lives through sport – which recognizes the deeper value of sport, particularly the role it can play in both reducing crime and protecting young people from it. We look forward to supporting any opportunity to bring to life the findings in the report that continue to champion the role of Doorstep sport being delivered at the heart of communities by locally trusted organisations.
Understanding these young people is the first step in addressing their needs, but it is just that – a first step. It is incumbent on all of us in the sport sector and beyond to apply this understanding collaboratively in the way that we support the development and provision of sport and physical activity. At StreetGames, we're committed to turning this knowledge into action – through workforce training, testing and learning and the provision of support and tailored offers to the local organisations these young people trust. This insight helps us more clearly understand the complex and changing attitudes of a range of young people and allow us to better deliver on their needs. We are committed, as a key part of our strategy, to supporting NGBs and the wider sports sector to have a better understanding of young people living in low-income communities, the variety of feeling towards sport within this group, and how they could expand their offers and enhance communication to better meet their needs as well as sharing learning on successes so that others can replicate and scale offers that really work in supporting more young people to be active.
We believe this new research provides essential knowledge of where young people are at right now when it comes to sport and physical activity, and offers a pathway towards a better, more bespoke offer that can help bring activity levels in underserved communities back up towards the national average. It's never been more important to listen to young people's voices. They have the answers we need to defuse this ticking time bomb – provided that policymakers and the wider sport sector are prepared to hear them.