Summer Camp 2022 Young Advisor: Gemma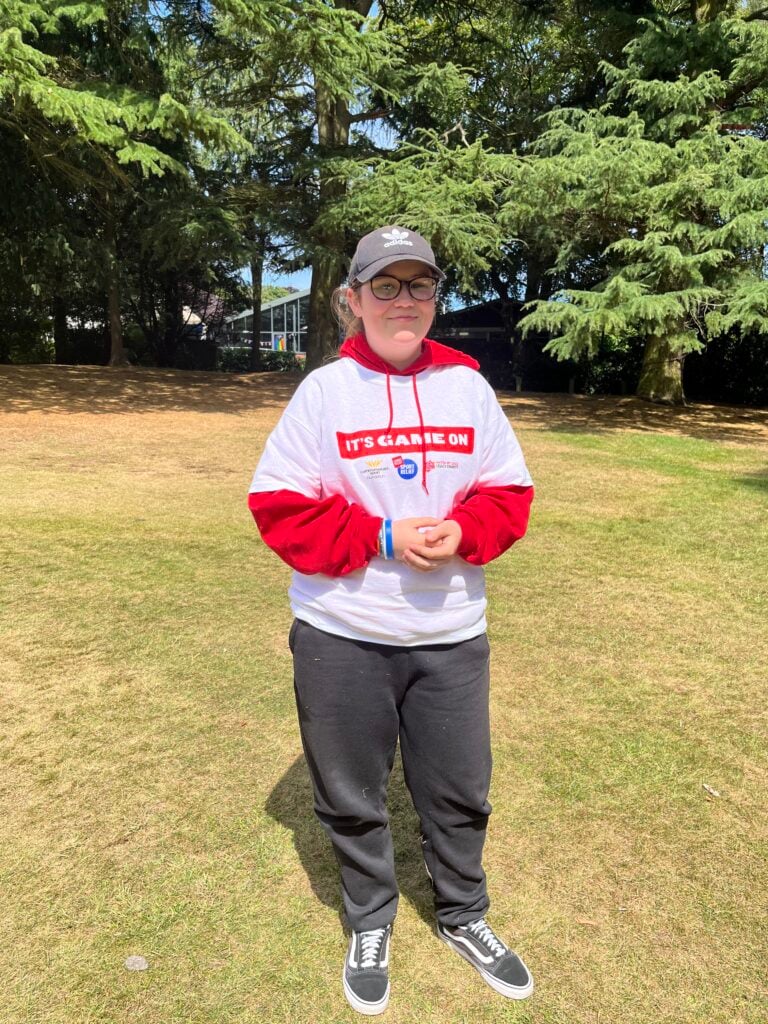 Young Advisors are experienced volunteers who are actively involved with a community organisation in the StreetGames network. For StreetGames Summer Camp 2022, a team of 14 Young Advisors worked with StreetGames staff to take a lead on all aspects of the camp, from initial planning right through to the delivery of the event itself.
Gemma is 18 and from Wigan. They are currently studying for an Extended Diploma in Sports Coaching, Youth Work and Disability Sport at college, whilst also working for Wigan Athletic F.C. Alongside this, they have been a regular volunteer with their local OnSide Youth Zone in Wigan since 2013, and for the past year and a half have been a Young Ambassador with the organisation. Their roles and responsibilities are varied, including helping to run the club's climbing wall, leading mini football sessions for girls and young women, supporting at events and doing outreach work. Having started volunteering out of a desire to "give something back to the Youth Zone" and to give local young people new opportunities, Gemma is proud of what they have accomplished in this role: "It makes me feel good about myself because it's me that's making those changes in young people". 
Gemma was attracted by the Young Advisor opportunity at Summer Camp as they were keen to meet new people from different areas and organisations. They describe their main role at Summer Camp as "focusing on inclusivity and making sure everyone's involved and taking part and feels comfortable". This included adapting their style of delivery to encourage quieter attendees to engage in activities and games – an experience that they are keen to incorporate into their local volunteering role: "The amount of inclusivity and the wide range of people here, hopefully we can bring that ethos back to our Youth Zone". 
Despite "long days making it very tiring", Gemma's overall experience at Summer Camp was an overwhelmingly positive one – summed up in three words as "unreal, exciting, and challenging". Their favourite aspects were meeting new people and working with the rest of the Young Advisor team to learn from each other. They also enjoyed coming to learn more about StreetGames and our work as a result of this experience: "Wigan can be quite secluded, I had no idea what StreetGames was to start with, and now I'm quite involved". 
Discover more case studies