Summer Camp 2022 Young Advisor: MJ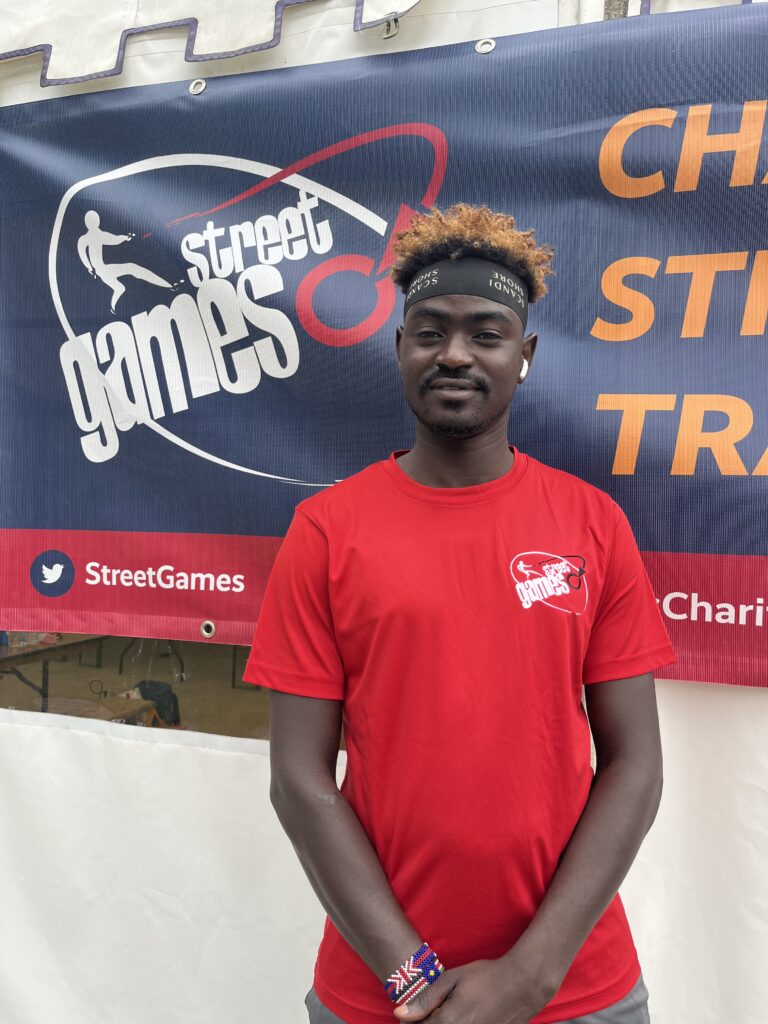 Young Advisors are experienced volunteers who are actively involved with a community organisation in the StreetGames network. For StreetGames Summer Camp 2022, a team of 14 Young Advisors worked with StreetGames staff to take a lead on all aspects of the camp, from initial planning right through to the delivery of the event itself.
Mohammed Nasar (MJ), originally from Sudan, now lives in Swansea and volunteers at the African Community Centre (ACC). He is currently studying English at college in Swansea. MJ's volunteering journey began 6 months before Summer Camp. The help MJ received from ACC when he first arrived in Swansea inspired him to start volunteering and help other young people in the area: "I love to help people. Asylum seekers and refugees need more help with things. If they have a hospital appointment and they don't have a car we can take the van to help them get there."
MJ supports with the running of the football team at the centre and often helps with administrative tasks such as venue bookings. He is also learning to be a support worker and is hoping to gain employment at the centre as he feels rewarded and valued when he volunteers: "I see the centre as my family and my community."  
Chizobam, the General Manager of ACC, shared the opportunity to be a Young Advisor at the StreetGames Summer Camp with MJ. He enjoyed meeting new people and taking part in different activities, and "learnt a lot of new things by speaking to new people" – including spending time listening to and watching other Young Advisors to learn new coaching skills to take back to ACC and use in his football team.  
The StreetGames team were delighted to see MJ's confidence increase during his time at Camp, especially in his public speaking; after being shy and reserved the first time he spoke on the microphone, by the end of the week he was comfortable and clear in the message he was putting out – particularly impressive as a non-native speaker. His experience as part of the Young Advisor team was an overwhelmingly positive one: "I love StreetGames and I'm going to tell people all about it. The people are all lovely and we've made a great team." 
As a result of his efforts at ACC and Summer Camp, MJ was awarded the Welsh Next Gen Volunteer of the Year award at the StreetGames #Inspiration2022 Awards. In the future, he would like to build his own organisation to help other young people using football as a tool for engagement, and would also like to become a professional footballer.  
Discover more case studies