Summer Camp 2022 Young Advisor: Moshood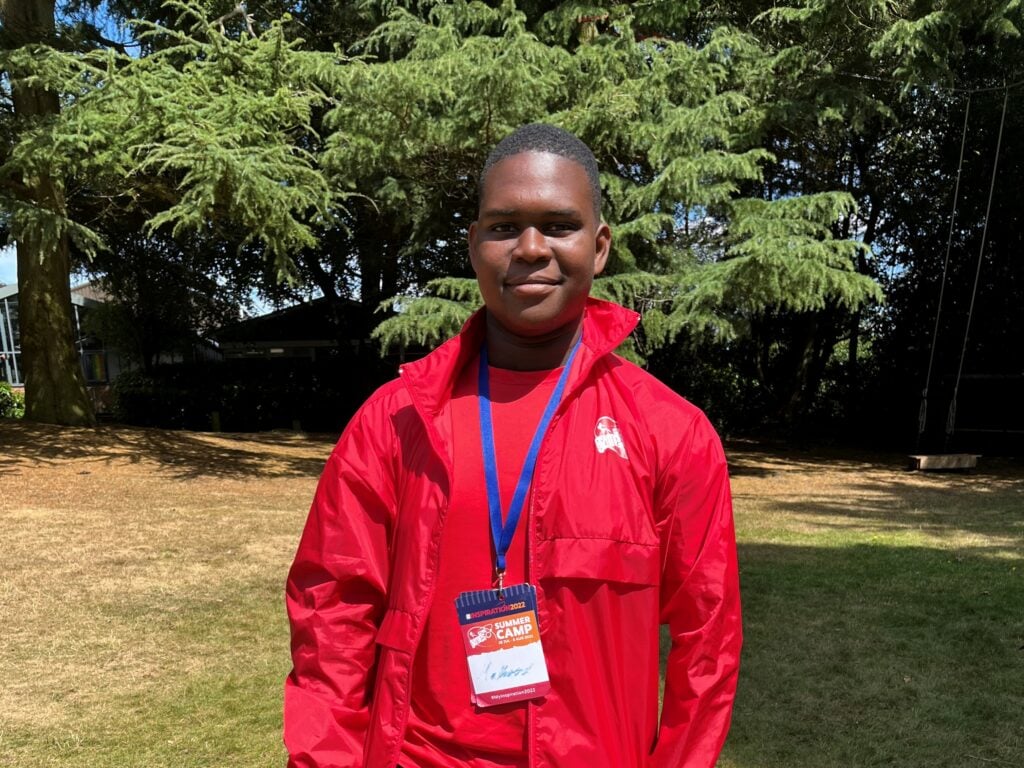 Young Advisors are experienced volunteers who are actively involved with a community organisation in the StreetGames network. For StreetGames Summer Camp 2022, a team of 14 Young Advisors worked with StreetGames staff to take a lead on all aspects of the camp, from initial planning right through to the delivery of the event itself.
Moshood is 16 and from London. At home, he volunteers at Burgess Sports and has just finished his GCSEs. His volunteering journey began five years ago, being on hand to support school holiday provision at Burgess Sports. Moshood often leads activities as an assistant coach, mainly focusing on rugby sessions. Volunteering has allowed Moshood to develop his teamwork and leadership skills, as well as making him feel happy and rewarded for his efforts: "I enjoy helping, I feel like if I can do it and I should do it because it's for the benefit of other people." 
As a Young Advisor at Summer Camp, Moshood encouraged other young people and tried to talk to as many people as possible. Through talking to people from different backgrounds, Moshood learnt how to better communicate with others who have varied interests and levels of confidence: "Just being at the campsite and meeting new people from around the country has broadened my horizons".  
Moshood summed up the overall experience at Summer Camp as "unforgettable, hilarious and entertaining". Heading back to Burgess Sports, he now feels more connected with his organisation because he felt that he was representing them at a national event. He also now understands more about StreetGames and feels closer to the organisation. In the future, he hopes to step up to become a 'proper coach', and to become a games developer.
Discover more case studies