Summer Camp 2022 Young Advisor: Trinity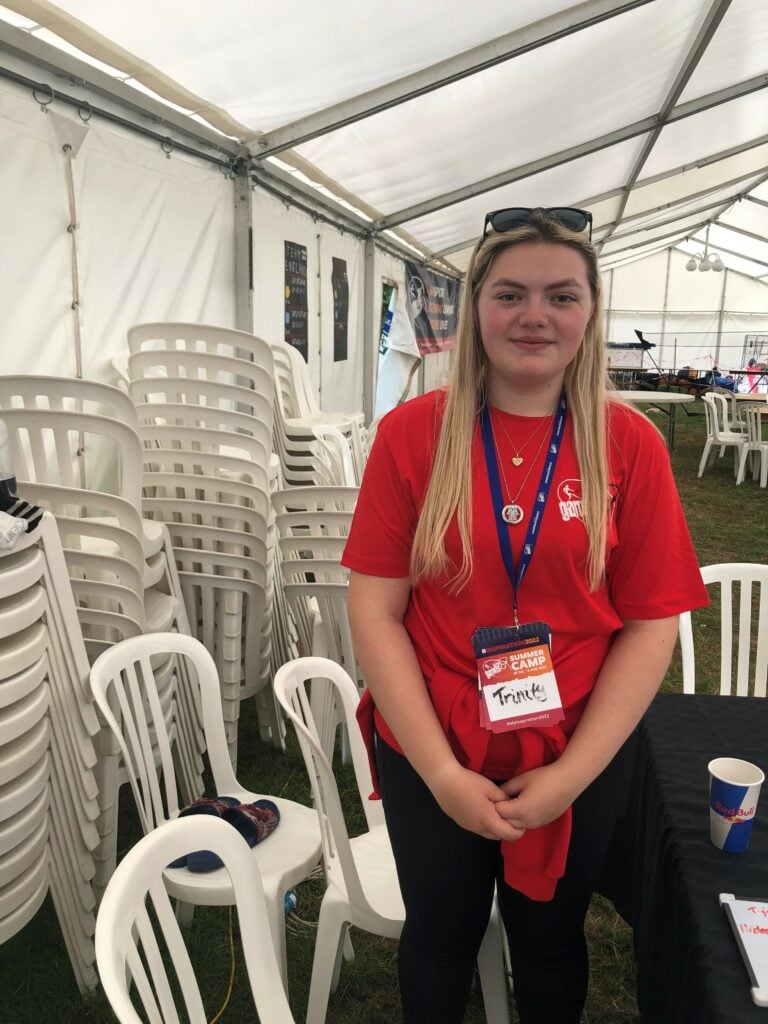 Young Advisors are experienced volunteers who are actively involved with a community organisation in the StreetGames network. For StreetGames Summer Camp 2022, a team of 14 Young Advisors worked with StreetGames staff to take a lead on all aspects of the camp, from initial planning right through to the delivery of the event itself.
Trinity is 17, from Withernsea, in East Yorkshire, and is studying for her A-Levels at college. She began volunteering with her local community sports group, Eagle Team UK Futsal Club, during lockdown as something different to do, and regularly supports with organising and running events for the organisation. She is passionate about helping to ensure that other young people in her local area have the opportunity to get involved in physical activity in their community and develop their skills and confidence. Describing her volunteering experience as "rewarding and fun", she has also benefitted personally: "I didn't have lots of confidence when I started but that has increased … I could never have stood up before and talked to a big group of people, I've definitely done things outside my comfort zone." 
Trinity found out about the opportunity to become a Young Advisor for StreetGames' Summer Camp through her community organisation, and having particularly enjoyed volunteering at their local events, was attracted by the chance to help out at an event on this scale. She took on a variety of responsibilities at Summer Camp, and describes the main priorities for herself and the other Young Advisors as "making sure people are happy and that they have got something to do". 
Despite occasional challenges at Summer Camp – "the wasps and the bugs in the showers!" – Trinity rated the experience overall as a nine out of ten. As well as experiencing new activities, including a trip to the Commonwealth Games to watch the table tennis at the NEC, her personal highlights included getting to meet new people and getting more involved with StreetGames and our work. She also valued the opportunity to learn skills to take back to her volunteering role in the community; with new-found confidence in engaging groups of young people, she is keen to pursue a career in youth work in the future. 
Discover more case studies