StreetGames Youth Summit 2022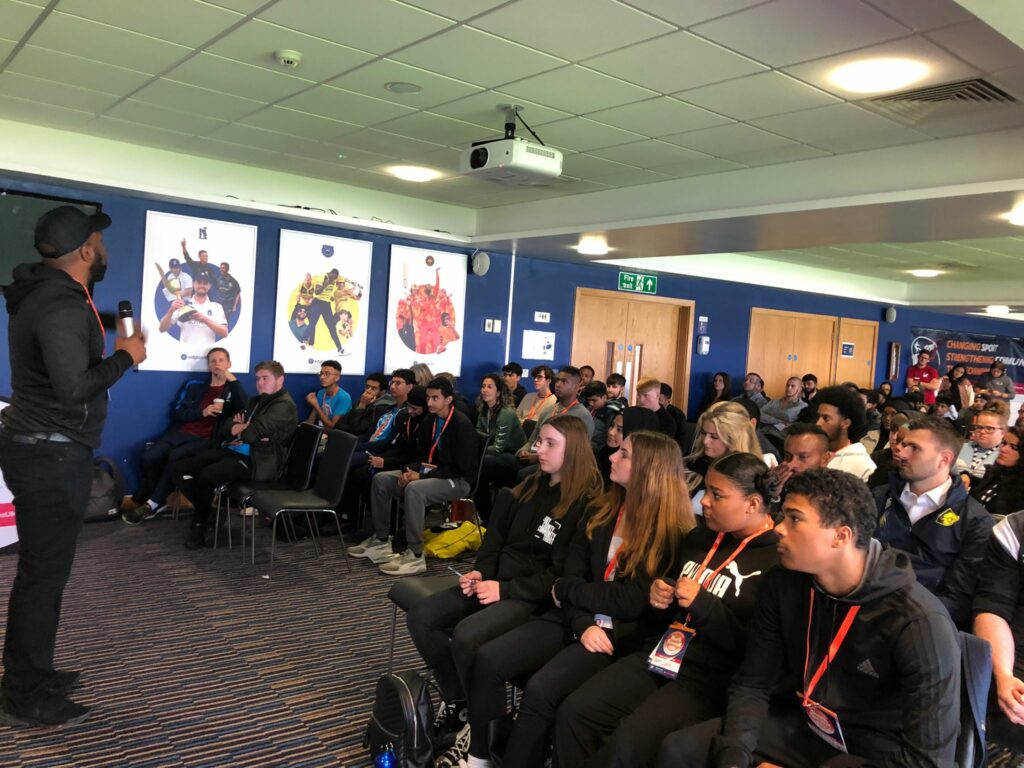 The StreetGames Youth Summit 2022 was held at Edgbaston Stadium in Birmingham on 24th October 2022, with funding from BNP Paribas.
A team of four Young Advisors played a huge part in organising and running the event which brought together over 100 young volunteers from across the Midlands. Young people had the opportunity to share their experiences and have their voices heard around a range of topics as well as gaining some practical takeaways in terms of personal development and employability.