Yoga & Mindfulness: Junction 4 Skate Park CIC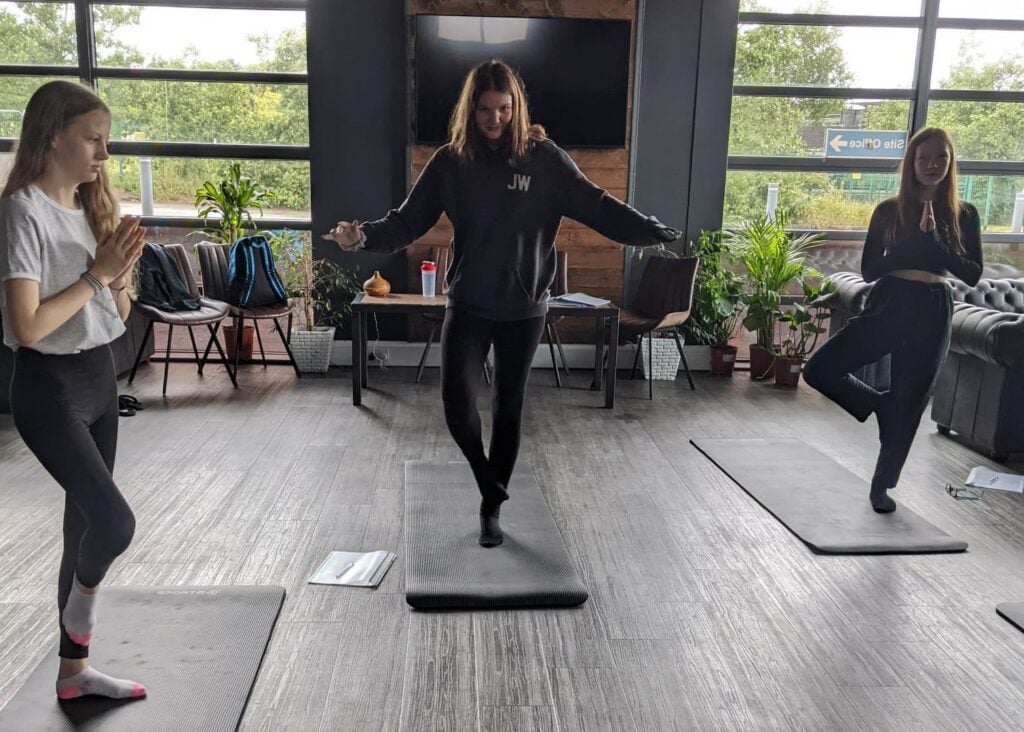 Yoga is widely recognised as a form of mind-body medicine – focusing on strength and mobility integrating mind, body and breath to boost physical and mental wellbeing.
Yet despite these benefits, it is rarely an activity which is provided in community sessions for young people. That's why StreetGames has been working in collaboration with Yoginis Yoga training to devise a pilot programme of yoga and mindfulness.
Building on initial pilots tested in Rochdale, Liverpool and Stockport, the programme has now been further developed to support and upskill youth workers and community coaches, so that they can facilitate the delivery of yoga and mindfulness schemes of work to young people in community settings.
Through investment from the Sport England Together Fund, the pilot has now been rolled out to 13 community organisations across the North West and Yorkshire who will be delivering two programmes of yoga and mindfulness sessions with young females from low-income communities in 2022, with the overarching aim of enabling them to access yoga and helping to improve overall well-being and resilience.
This case study focuses on one of the organisations involved in the pilot: Junction 4 Skate Park, a community led skate park in Darwen, Lancashire.