Level 2 in Coaching Multi-Skill Development in Sport
Format: 5-6 days
Minimum Age: 16 years old
Delivery Method: Face to face, up to 16 participants
Programme Content: This qualification is designed to prepare learners to deliver independent multi-skills coaching sessions within the Doorstep Sport environment. The course introduces learners to the processes and principles of developing participants through multi-skills coaching. This includes developing the knowledge and skills required to understand participants and to meet their needs. This course will also further learner's knowledge of the principles of fundamental movement and sport-specific skills. Trainee coaches will also be instructed in how to plan and deliver activities to support participants' development.
Learners will be required to complete written tasks and to plan, deliver and evaluate a series of at least 6 multi-skills coaching sessions within a real coaching environment. Each learner is also required to be observed delivering 40 minutes of a practical session by a qualified assessor. Due to the tasks involved, it is highly recommended that learners have access to a suitable coaching environment prior to attending this course.
StreetGames tutors challenge learners to recognise their own strengths and provide the time, space and support necessary for them to learn, practice and develop their knowledge and skills. They employ innovative approaches to evidence-gathering, including the capture of group work and professional discussions, as well as photo and video evidence.
Who is it for: Community Sport, youth workers, coaches, leaders and volunteers.
Additional Information: Participants must be 16 years of age or older on Day 1 of the course, however they must be 17 when going through to assessment.
It is recommended that:
learners have access to a suitable coaching environment prior to attending this course
learners have completed at least one StreetGames Activator course
Course Structure:
The course can be adapted to suit the needs of the participating organisation. Learning content is structured in eight 3.5-hour modules, with a mixture of practical and classroom activities in each. The modules can be delivered as individual 3.5-hour modules (eg. every Monday evening) or across four full days (incorporating two modules per day). To allow learners time to practice the skills they are learning, we require a minimum of 1 week between module 4 & 5 and 6 & 7. After module 8, learners will be required to coach a series of coaching sessions in a real coaching environment. To allow time for this, we recommend a minimum of four weeks between module 8 and the assessment.
This assessment can be delivered in either a simulated or real coaching environment (subject to availability of assessors).
This qualification has been CIMSPA Endorsed and offers 10 CPD points.
Cost: £8,000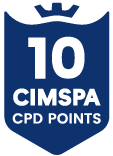 Book now
Fill out our training enquiry form if you are you looking to book a course exclusively for your organisation or if you would like to discuss something more bespoke.