Youth Justice Sport Fund's success offers lessons in engagement
Youth Justice Sport Fund's success offers lessons in engagement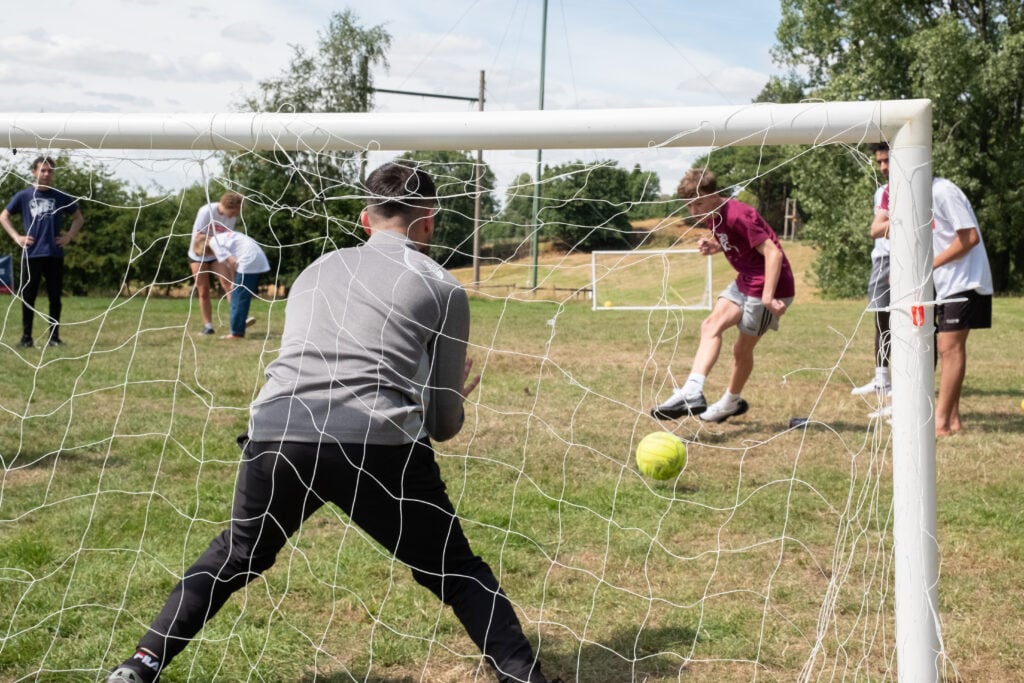 Young people today lead complex lives, and the reasons why some fall into crime or anti-social behaviour are also complex. Factors such as family relationships, poverty, lack of opportunities, and poor socialisation can all play a role. In addition, there are a range of theories which posit that the way we perceive, label and interact with young offenders or those at risk of offending can have a significant impact on their own mindsets and actions.
For young people who are at greater risk of offending, sport can provide a twin-track approach that prevents them from entering the Youth Justice System and towards activities that build strengths, capacities and potential whilst emphasising positive behaviours and outcomes. The opportunities for engagement and for 'relationship building', in and through sport, provide a valuable medium through which to offer this twin-track approach to empower young people to develop social capital and pro-social identities.
It is precisely this approach that has shaped the recent hugely successful intervention from the Ministry of Justice, the Youth Justice Sport Fund. Managed by The Youth Justice Sports Fund (YJSF) Consortium, which brought together StreetGames, The Alliance of Sport in Criminal Justice, and was chaired by the Sport for Development Coalition, the consortium enabled the. investment of £5m supported 220 projects across England and Wales to use sport to enhance positive outcomes for vulnerable young people. The funding facilitated voluntary and community sports organisations to undertake targeted work supporting children and young people with a secondary level of need who are understood to be at risk of either entering the criminal justice system or being a victim of crime.
The aims of the programme were twofold:
Aim 1: Support vulnerable young people aged 10-17 at risk of involvement in crime, anti-social behaviour and serious violence through involvement in local sporting activities.
Aim 2: Build capacity and the capability of sport sector delivery organisations to work effectively with their local criminal justice partners, including Youth Justice Services, Police and Police Crime Commissioners (PCC)/Violence Reduction Unit (VRU) structures.
7,832 young people were involved in the programme, with a total of 68,741 attendances during the twelve-week period. An average of 36 young people engaged per organisation, although this varied between organisations. Of the young people engaged, 82% came from the most deprived communities within the bottom four IMD deciles. As the initial evaluation report clearly highlights, this programme demonstrated that a sport-plus approach offers more opportunities to undertake meaningful work with young people experiencing high levels of challenge in their lives and enabled staff to build a strong rapport with young people. It also enhances young people's skills and knowledge and provides access to additional support.
This success was based on more than just sport; it relied on the extensive expertise of the organisations involved in coordinating the programme and the high levels of trust enjoyed by the local organisations delivering on the ground.
This experience ensured that some of the most influential characteristics of the fund were baked into delivery across the board. These included:
Ability to flex the original project plans to respond quickly to any unforeseen challenges and adapt their delivery to continue to meet the overall aims of the programme.
Autonomy to decide budget priorities to reach and engage the targeted young people in their projects.
A high level of trust was placed in organisations to deliver what was needed in their communities whilst meeting the expectations placed on funded projects.
The consistent and ongoing support offered to projects throughout the programme by the Consortium, including MEL support, enabled them to collect and report data that would previously have been impossible without a blend of financial support and guidance.
Underpinning the programme with the shared Theory of Change and clear expectations of projects made clear from the outset.
The ability to provide this level of flexibility to respond to local leads and to support the provision of meaningful MEL data was a critical success factor for the programme. Projects that were supported through the YJSF were able to demonstrate, at the point of application, that they were able to meet clearly articulated expectations on MEL, as well as the ability to effectively implement the different aspects of the Theory of Change, to engage young people with a secondary level of need. As a result, the 220 projects who received funding were in a great position to succeed.
That flexibility to design projects that they felt would be best suited to the targeted young people and to adapt projects if needed in response to the reality of the context they faced proved hugely important and underscores exactly why LTOs are best placed to carry out this kind of work. Their natural agility, combined with the strong trust they already enjoy in local communities, means they can reach the young people that others find hard to reach and engage them on their own terms.
The tremendous success of the YJSF, and the incredible speed with which it was effectively rolled out and delivered, should be taken as demonstrable evidence of the power of sport, the effectiveness of trusted sporting organisations and the role that sport and physical activity can play in supporting vulnerable young people towards personal growth and development.